In the last edition of 2020, 285 exhibitors and 108.485 visitors from all around the world got together at Motobike Istanbul. Every year, Turkey's leading Motorcycle, Bicycle and Accessories Exhibition Motobike Istanbul is held with the support of MOTED and MOTODER Associations. The exhibition will re-open its doors in 2022 with the latest sectoral innovations and will also offer its visitors a colorful and exciting content with seminars and presentations within the scope of "Motobike Academy" as in previous years.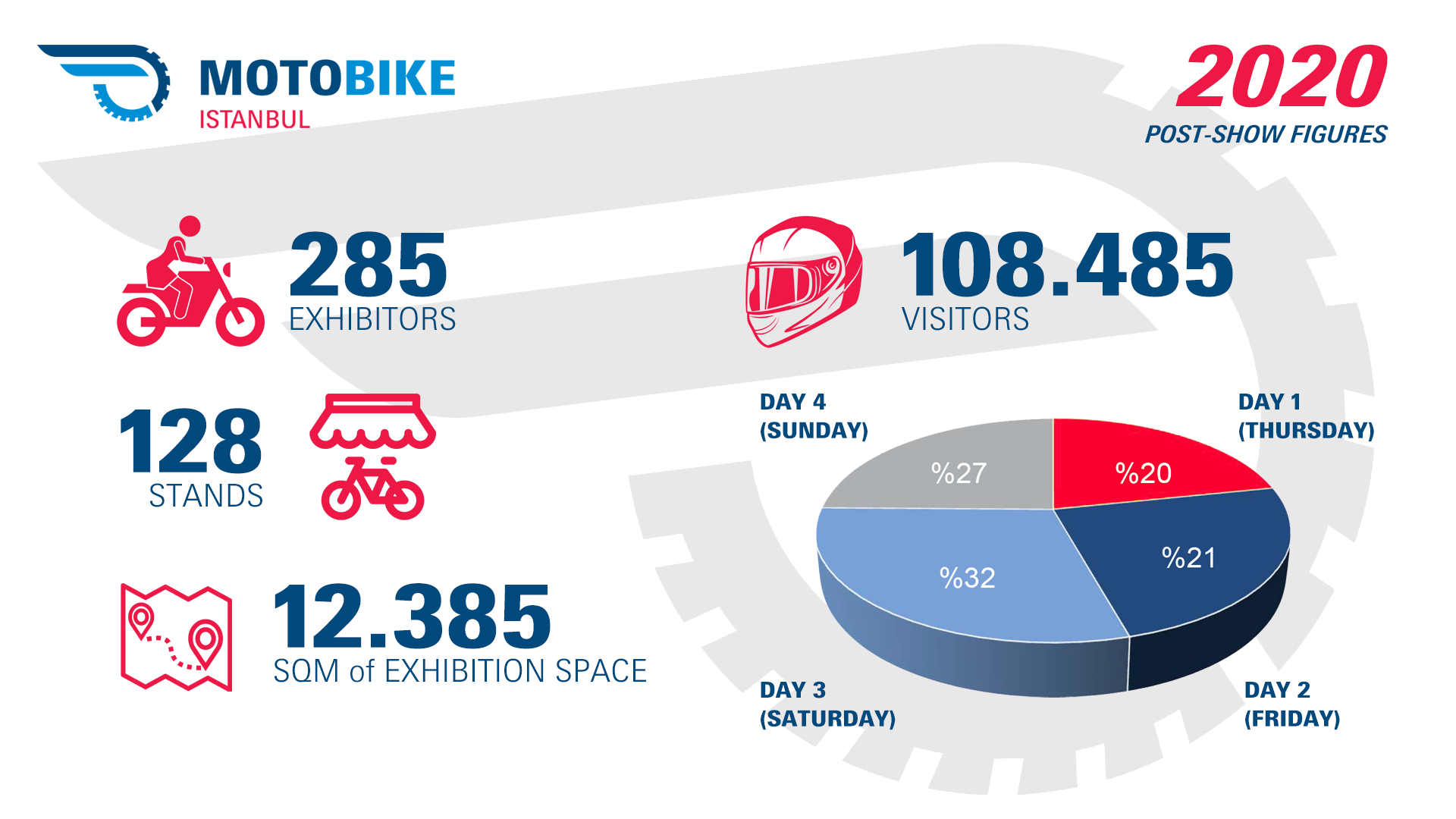 The Turkish Market
Now is the time to take part!

Turkey: The business gateway
Turkey is located at a strategically important point between the EU, Central Asia and the Middle East, allowing easy access to all of these fast-moving markets. The increasing export volume from Turkey to Europe and to its neighbouring countries, is confirming Turkey's position as a gateway to these exciting markets. Take your chance to be part of this exciting growth!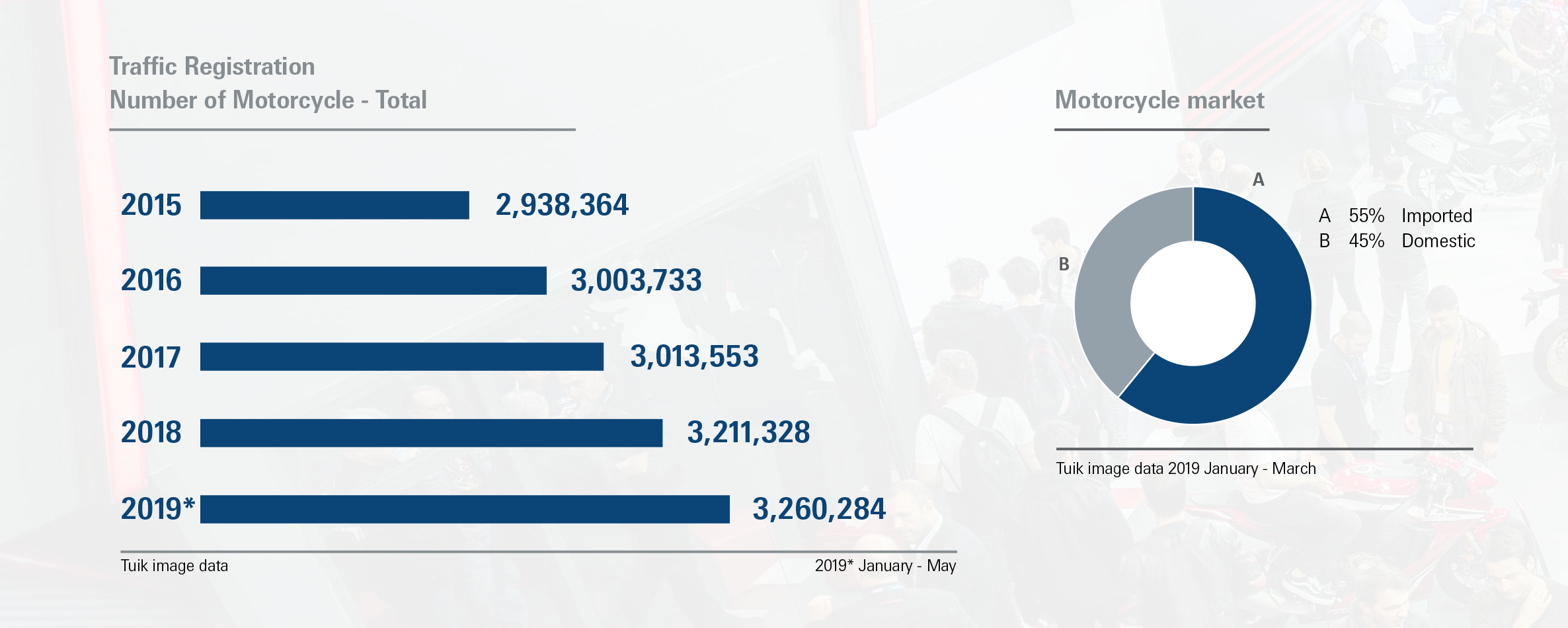 Growing Market
Motorcycles and bicycles constitute a fast growing industry in Turkey. Legislative arrangements completed for the European Union accession and the Customs Union-related agreements helped Turkey take the level of quality management to the European standards and norms. Accordingly, two and three-wheeled vehicle exports have grown as the international motorcycle brands increased their presence in the country.

Motorcycle and Bicycle Market in Turkey
Facts and market conditions:
Strategic location between Europe, the Middle East and CIS region.
18th largest economy in the world with a GDP growth of 7.4% in 2018.
During the past 15 years, the finance and manufacturing sectors have attracted the highest amount of FDI in Turkey, with sectors of interest becoming significantly diversified in line with Turkey's 2023 vision of having a higher position in the global value chain. (Source: Central Bank of the Republic of Turkey)
Low labor cost comparing to EU countries
Manufacturers increasingly choose Turkey as a production base for their export sales. This is evidenced by the fact that around 75 percent of production in Turkey is destined for foreign markets.
Domestic market with over 80 million people.
Favorable conditions for partnerships between Turkish and international companies.
No taxes for import/export from/to EU countries due to Customs Union between Turkey and EU
Motorcycle and bicycle industry in Turkey:
Motorcycles and bicycles constitute a fast growing industry in Turkey.
There is now fierce competition in all markets, and enterprises who can create a distinct position and value in consumers minds are able to protect their market shares.
Marketing and advertising activities play an important role for companies. Motobike Istanbul makes it possible for companies to market and advertise together, presenting quite important advantages in their market.
With 3.232,193 motorcycles, Turkey ranks 5th among European countries.
In 2018, the total number of motorcycle sales reached 157,012.
The first, quarter of 2019 (January – March), the number of motorcycle sales in Turkey reached 27,616. The expected total sales will be reaching record numbers by the end of 2019.
Bicycle industry growth of %20 in last 5 years.
With each passing day, the importance of healthy living and with bike paths in recent years, industry continues to grow every day reaching 1.4 million units sold per year.