Motobike Istanbul has much to offer for all participants to get a complete experience of the exhibition with technical lectures, interactive presentastions, networking events, training sessions, stunt rider shows and competitions.
Garanti BBVA Motobike Academy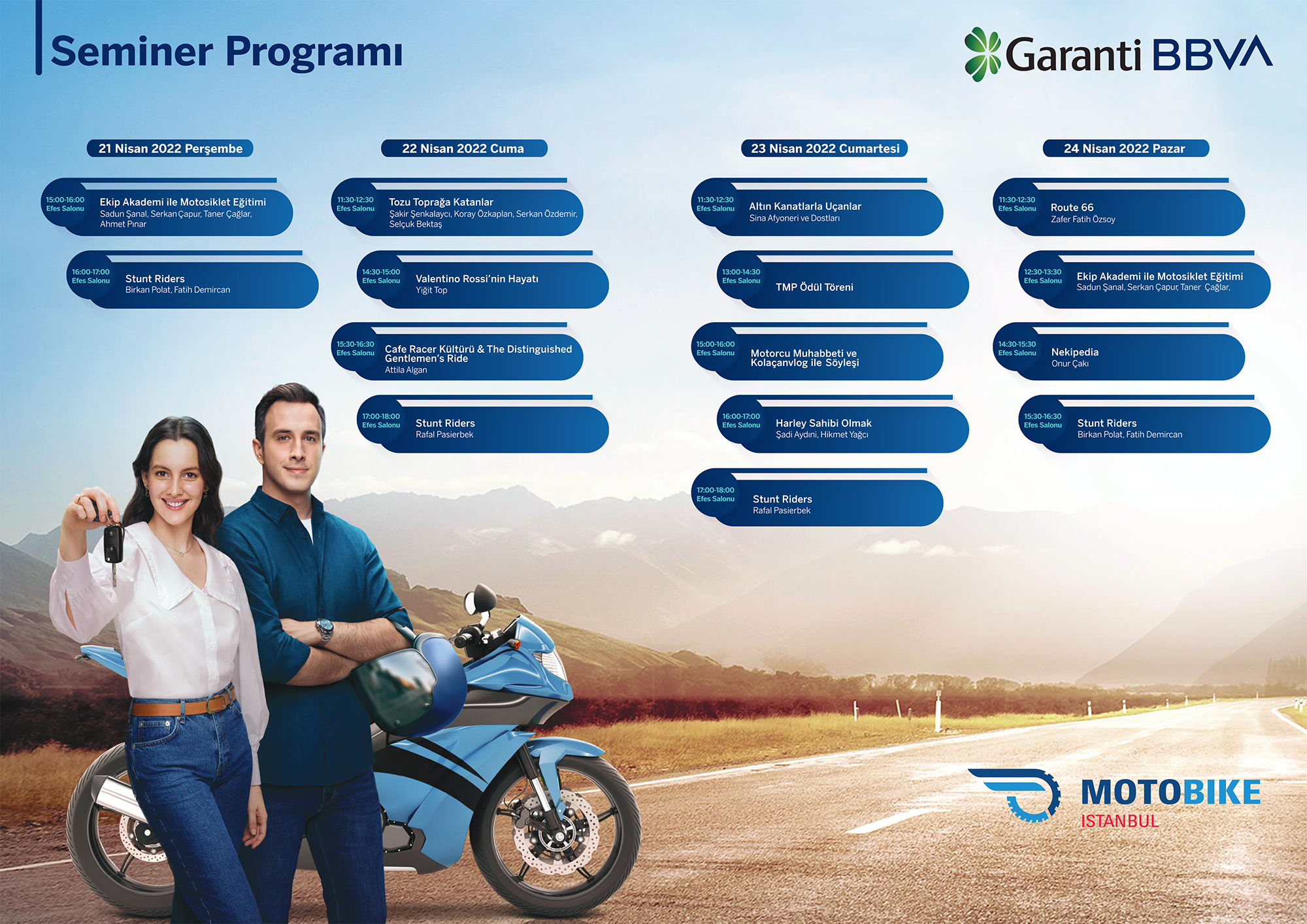 Sponsored by Garanti BBVA, Motobike Academy will be one of the main highlights of the themes and events during the exhibition, featuring interactive sessions, conversations and presentations of some important personalities of the motorbike and bicycle community, including Sadın Sanal, Serkan Capur, Taner Caglar, Ahmet Pinar, Onur Caki and Zafer Fatih Ozsoy.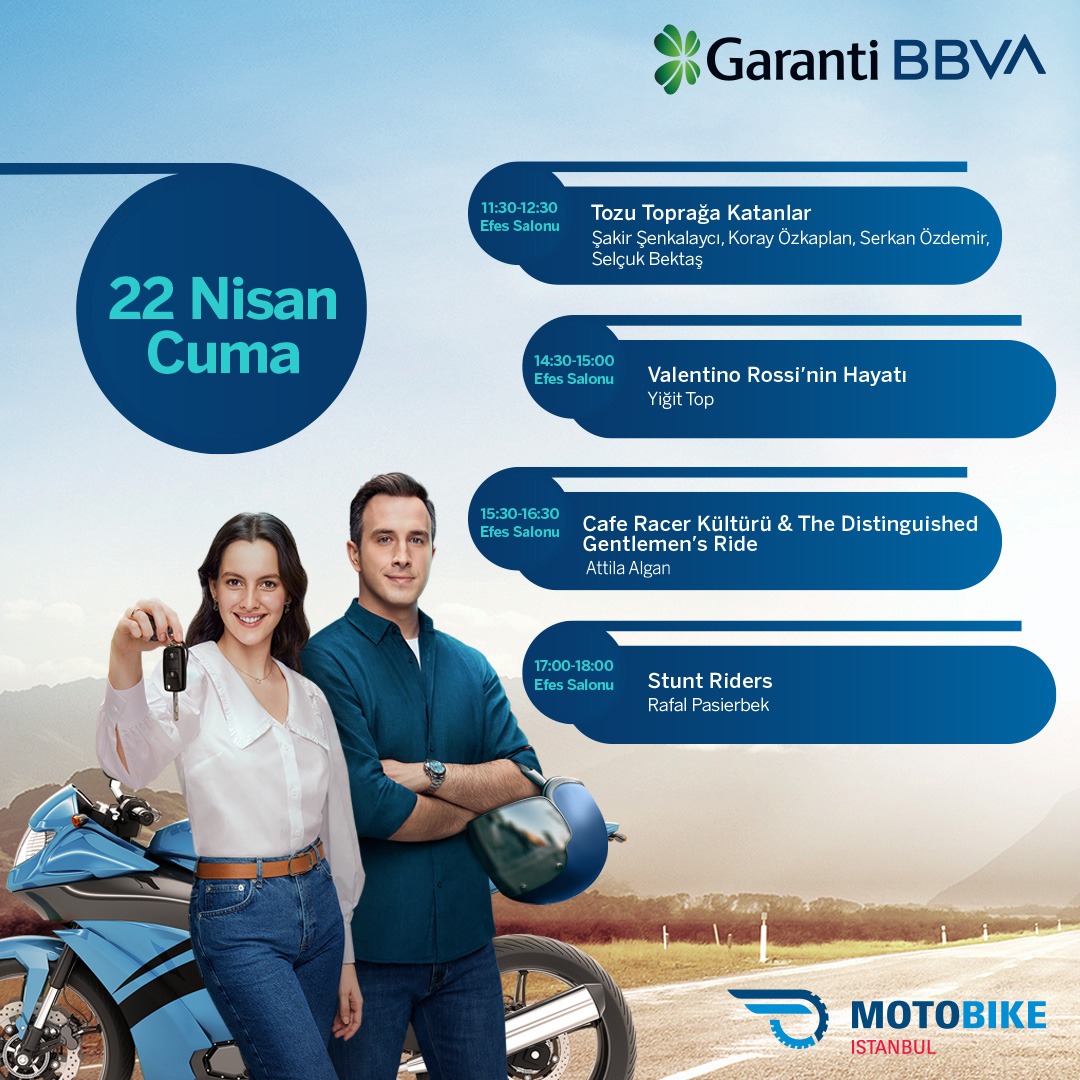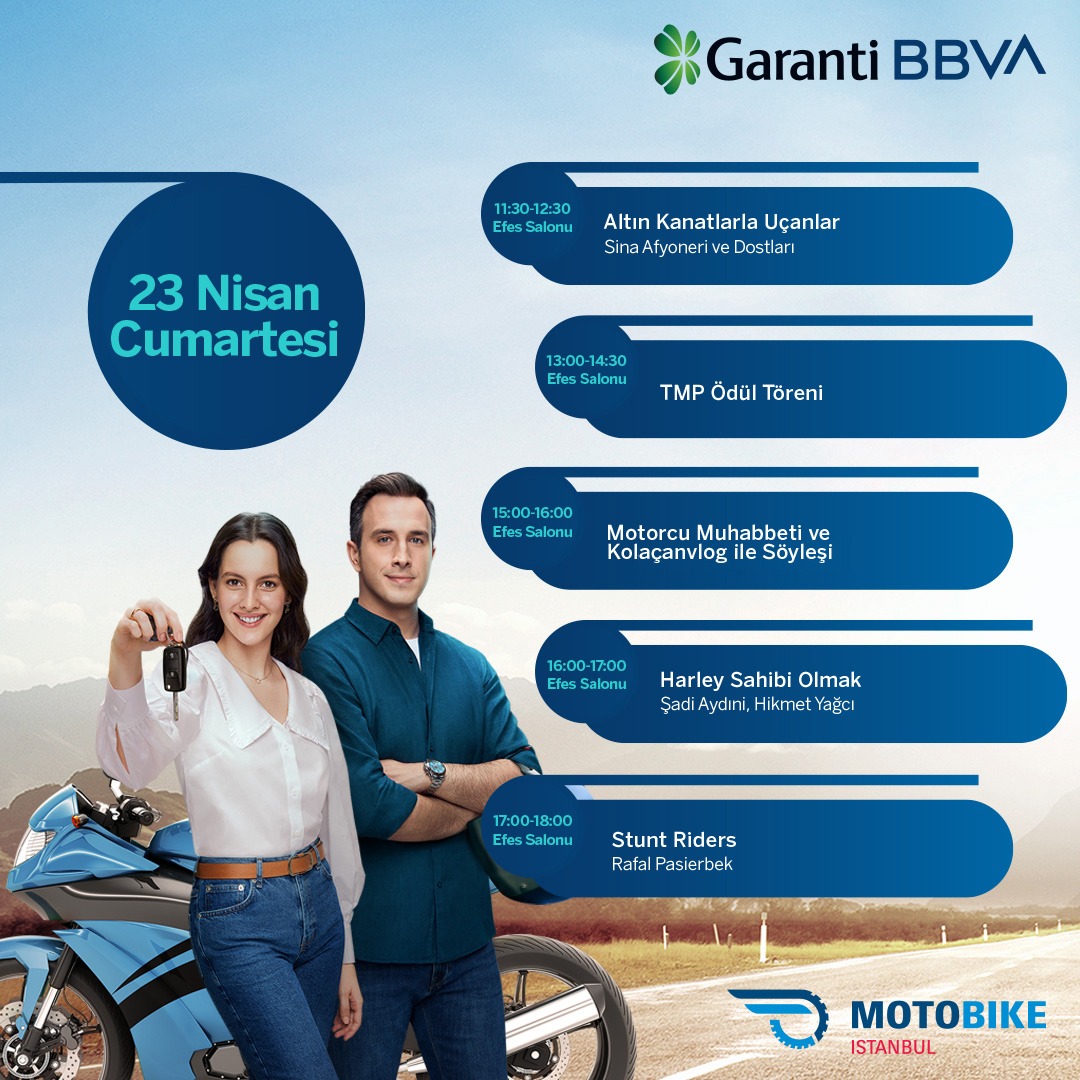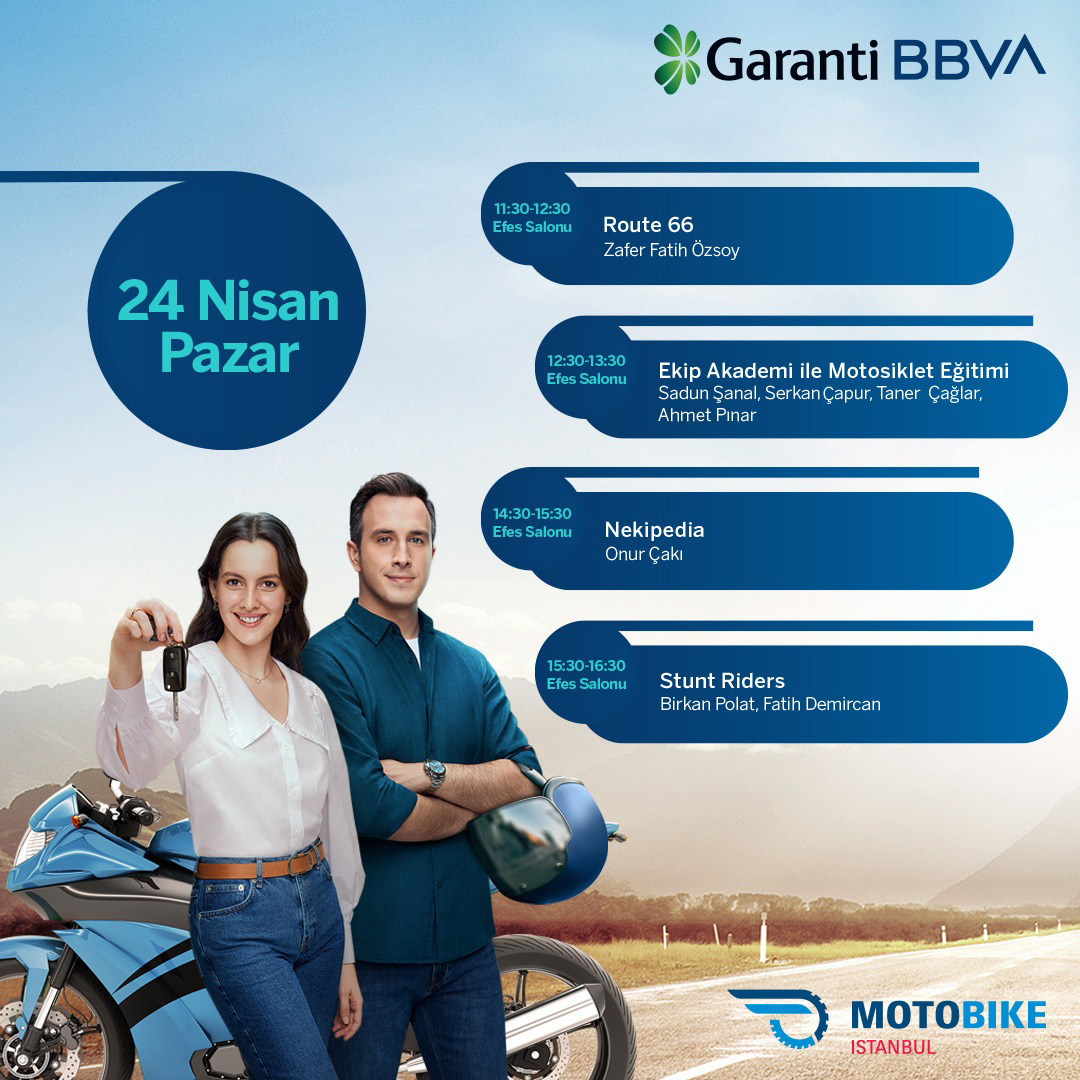 Show Area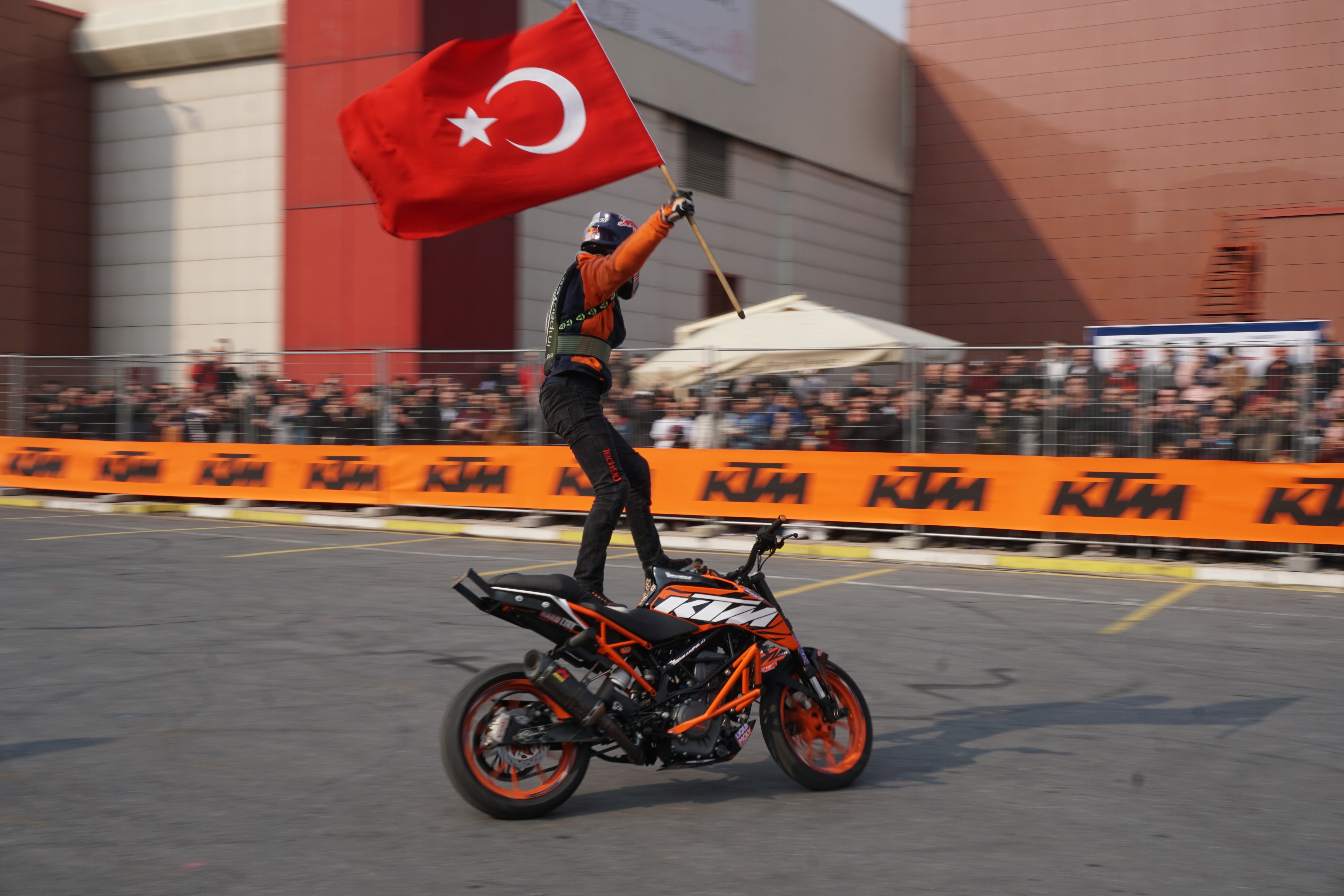 The fact that this edition will take place in April, rather than February as in previous years, a bigger audience at the outdoor show area is highly expected. Famous stunt riders such as Birkan Polat, Fatih Demircan and Rafal Pasierbek are all set to amaze the crowd with their breathtaking performances. A complete experience awaits all visitors at Motobike Istanbul 2022, with an event schedule of games, live DJ performances and other surprises.